Report for America Needs Reporters
REPORT FOR AMERICA needs more reporters to cover the important issues in local communities. Apply TODAY to host a @report4america corps member in your newsroom: https://reportforamerica.org
The Chronicle Network is not in anyway affiliated with Report for America but shares the same mission of creating more independent, local reporters.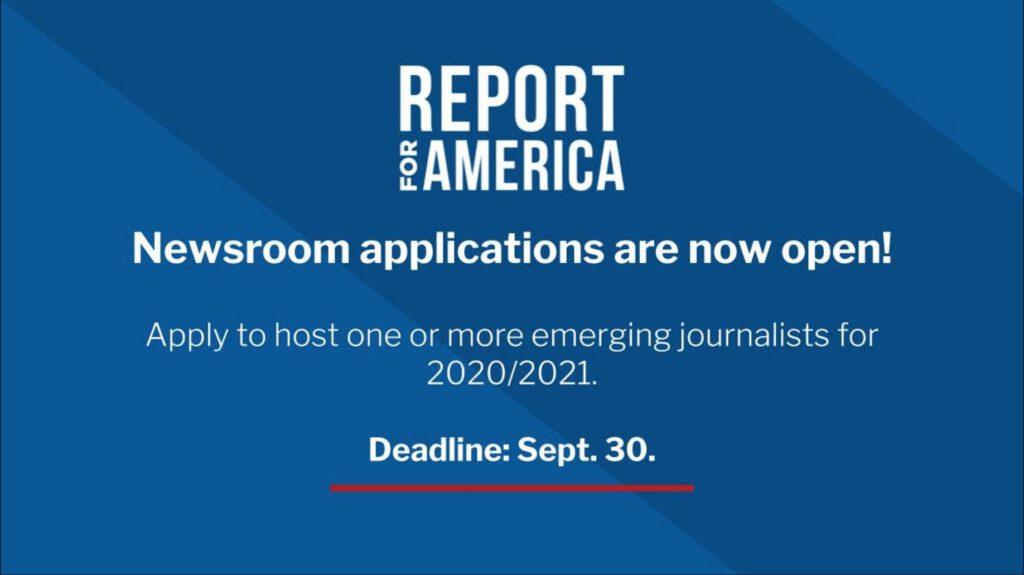 Apply to host one or more emerging journalists through Report for America for 2020-2021. Deadline: September 30.
For 2019, we placed 60 extraordinary journalists in 50 newsrooms spanning 28 states and Puerto Rico to help news organizations report on under-covered topics and communities. (We pay half their salary; newsrooms and local donors pay the other half.) Newsrooms include Pulitzer Prize winning newspapers, public radio stations, digital-first non-profit outlets, the Associated Press, weekly papers, ethnic news organizations, and a local TV station.
For 2020-21, we aim to field 250 journalists. We'd love to partner with your newsroom.